How to help people get the most out of their personal data will be the main goal of MyData 2017, the international conference on human centric personal information management taking place in Tallin and Helsinki from August 30 to September 1 2017, organised by Open Knowledge, Aalto University, Fing and Tallinn University.
Finland and Estonia represent two countries strictly collaborating closely in the development of digital society on many levels, and the geographical connection between the two capitals has given the occasion of a twin-city event. Indeed, at the end of the first-day hands-on workshop in Tallin, the two-hour boat trip to Helsinki will host a un-conference networking session for discussion topics of attendants' choice. The conference programme, curated by a team of 35 international experts, will include 12 thematic tracks: among them, the commercial opportunities provided by the new forthcoming GDPR regulation and the personal data markets; existing initiatives, actual to future services brought by the MyData model; tools and solutions for data transparency, accountability and fairness, as well as for consent implementation; interests and opportunities for consumers; technological aspects of data, protocols, and architectures; personal data for predictive healthcare.  The event will also host 2 academic workshops, entitled Our data futures and Legal and Technical Approaches to MyData, for which submission of a relevant abstract or paper is required.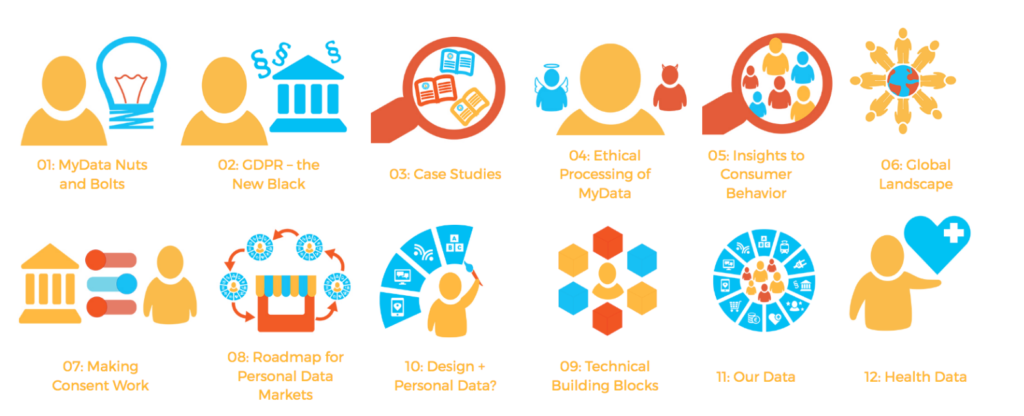 The Consortium will take part in the conference within the Topic Track 3, CASE STUDIES, focused on the actual and future services to be generated by the personal data model. Here, a first USE CASE PITCHING WORKSHOP (August 31, 15:30 – 17:30, Helsinki) will be followed by a second BEST USE CASES OF 2017 session (September 1,13:30 – 15:00, Helsinki), where the three most relevant use cases – as selected by workshop attendees – will be presented again with more detail. Besides Lynkeus as Project Coordinator (Edwin Morley-Fletcher, My Health My Data – An EU-Funded Project for a Privacy-Preserving and Secure Healthcare Consented Data Sharing Platform), the event will be co-attended by digi.me (Dan Bayley, Enabling Patient Centricity), posing the attention on how technology can enable individuals to gain ownership and control of their health data, and all the possibilities opened by the digi.me approach.