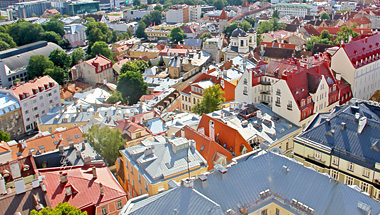 eHealth Tallinn 2017 (16-18 October) 'Health in the Digital Society. Digital Society for Health' will round up eHealth stakeholders from all around Europe to discuss how digital technologies and the wider use of health data are changing our lives and the ways of healthcare, from already existing digital health solutions to futuristic use-cases and technologies, through educational sessions, interactive workshops and networking opportunities.
For the occasion, the project coordinator Lynkeus will chair the session Blockchain: Unleashing the Power of Free-Flowing Data (Monday 16 October, 13:45–14:45). 
Organised by the Estonian Ministry of Social Affairs (as part of Estonia's Presidency of the Council of the European Union), ECHAlliance and HIMSS Europe, the conference programme will explore the biggest challenges eHealth is facing as well as main healthcare current trends, including data use and blockchain, Artifical Intelligence and virtual reality, along with three educational tracks:
1) Citizen, Professional, Society: how to build citizen-driven demand in eHealth
2) Digital Infrastructure: eHealth supporting the value driven and sustainable health and social services
3) The Enabling Environment:  eHealth as a driver of innovation and economic development.