Following the successful European Big Data Value community meeting in Sofia, Bulgaria of June 2018, the Big Data Value PPP is happy to announce a new edition of this event on 26-28 June 2019 in Riga, Latvia at the Latvian National Library, a magnificent building considered among the greatest cultural projects of the 21st century in Latvia.
The 2019 Big Data Value PPP Summit, focused on impact empowered by Data-driven Artificial Intelligence, is aimed to strengthen collaborations among community members and increasing the visibility and awareness about the PPP in East Europe in general and Bulgaria in particular. The first day of conference will be open to everybody and called the BDV PPP Conference, followed by two days of workshops the BDV PPP Meetup. Activity Groups, Technical and Steering Committees, as well as the BDVA General Assembly,  are on the program. Edwin Morley-Fletcher (Project Coordinator) will attend the event as the representative of the MHMD consortium.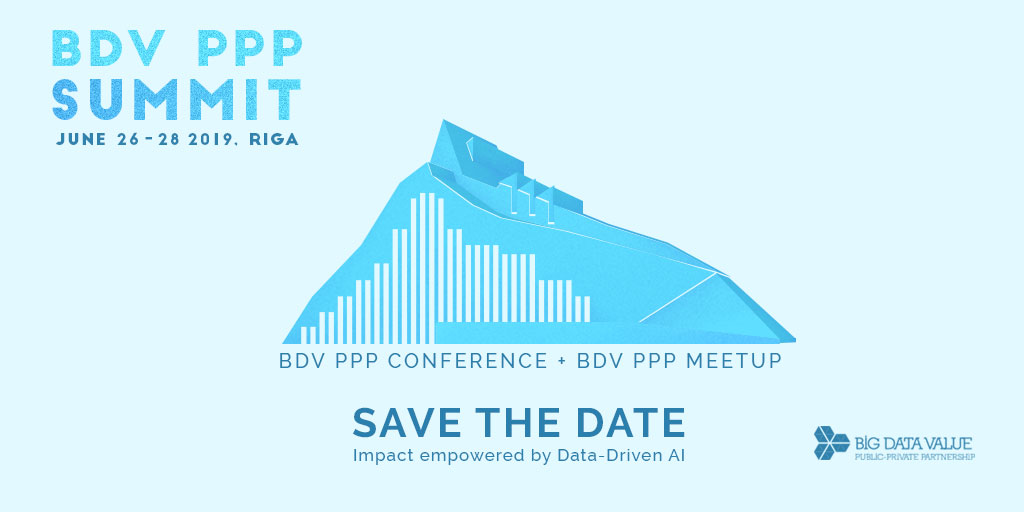 250 participants coming from the BDVA association, the BDV PPP projects and the local big data ecosystem enjoyed the program after a welcome video speech from Commissioner Mariya Gabriel stating great European ambitions for Artificial Intelligence and Big Data in Europe (see English translation here). Similar to last year, the meetup will include an open day with plenary and parallel sessions, keynotes and speeches from representative actors both at local and European level that will share their insights about data-driven and AI-based innovation, and a day more focused on the implementation of the strategy of the PPP, with workshops and other activities organized by the PPP stakeholders.
The event is co-organized by the Big Data Value Association and the BDVe project, with the collaboration of the rest of BDV PPP projects, and the local support of the Latvian company Tilde