The 11th RDA Plenary Meeting will take place from the 21st to the 23rd March 2018 in Berlin, Germany. Under the theme "From Data to Knowledge", the conference is gathering leading data scientists and practitioners, policy makers and private sector representatives, and all other professionals engaged in the advancement of data-driven science and economy. In fact, the 2.5-day Plenary meeting will provide the ideal, neutral and trustworthy forum to discuss the opportunities and challenges of a global data ecosystem of best practices, standards and interoperable data infrastructures fostering cross-disciplinary knowledge and innovation.
Lynkeus and gnùbila will attend the meeting to carry on their work in relevant sessions, namely the Health Data Interest Group and the Blockchain Applications in Health Working Group, recently launched by Lynkeus President Edwin Morley-Fletcher and currently under review.
To support the participation of both early career researchers and experts, RDA Europe launched two dedicated calls, offering financial support through a series of grants of up to €1750 covering travel, accommodation and registration costs for the successful applicants:
(1) RDA EU Early Career Support Programme for the RDA 11th Plenary, 5 grants offered to encourage the participation of early career professionals, who will be required to display a poster summarising their studies and areas of interest, attend a working group meeting, take notes and write a blog or article for the RDA website;
(2) RDA EU Expert Support Programme for the RDA 11th Plenary, 5 additional grants available for experts to shoulder their costs for attending the RDA 11 Plenary.
Both Calls for applications close on 26th February 2018, midnight CET. For more information on how to apply, check out the details on the relevant RDA website page.
ABOUT RDA
Research Data Alliance (RDA) represents a community-driven organisation launched in 2013 with the support of the by the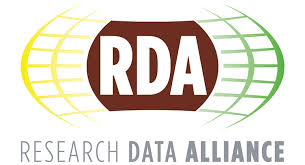 European Commission, the United States Government's National Science Foundation and National Institute of Standards and Technology, and the Australian Government's Department of Innovation in response to the emerging needs of data-driven research. The main goal of this entity is, in fact, the development of technical, organisational and social infrastructures able to tear down barriers to the open sharing and exchange of data to foster science and innovation.
The RDA mission is conveyed through Working Groups (WGs), with a lifespan of 12-18 months, and Interest Groups (IGs), operating without a time limit, while Birds of a Feather (BoF) groups are convened to gauge the interest in a new topic. The groups usually work online, in virtual meetings or at plenary sessions. RDA Plenaries are working events held every six months in different locations worldwide, rounding up a unique community of data scientists, librarians, computer scientists, and domain scientists, resulting in significant improvements in data sharing policies and practices across disciplines, technologies, and countries. Anyone agreeing with the RDA guiding principles and willing to contribute to the community can become an individual member simply by registering on the RDA website free of charge, while organisations can join RDA for an annual fee.